WooCommerce PDF Catalog With Flipbook
is the next generation WordPress plugin is an all-in-one solution for storeowners looking to publicize their store online as well as offline
The flipbooks on your online store make the content more appealing for the target audience, eases search engine indexing, and so much more.
With excellent UI, installation guides, and active customer support, this plugin is easy to install and use on any WooCommerce store.
Product Catalog
The WooCommerce PDF  Catalog Pro is the next generation WordPress plugin is an all-in-one solution for store owners looking to publicize their store online as well as offline.
Catalog FlipBook
This plugin allows you to create unlimited futuristic 3D flipbooks from your PDF catalog. With this robust plugin, it is superbly easy to make your content more appealing.  it is easy to install and use on any WooCommerce website.
Single Product PDF
Whether you want to create a PDF for a single product or a group of products, it is possible to do almost anything from your admin panel. Just go to the item on your store to export the data for generating the desired PDF catalog.
Create ultimate futuristic 3D flipbooks from PDF catalogs
Sellers who want to promote their online store products offline can print awesome PDF catalogs with a beautiful presentation of all merchandise stocks available for sale on their WooCommerce store.This plugin is compatible with dynamic HTML content on your website. Maintain standard text fonts and flipbook appearance for the utmost clarity and comfortable reading on all devices- automated fallbacks and multiple view modes (single page view/double-page view) included.
Create PDF Catalog for All Products on Your WooCommerce Store
With easy operation, you can export all products on your online store with their respective details to the PDF catalog. Once you are done with this, it also allows the users to print the PDF catalogs.
Advanced Level Security- Password Protect Your PDF Catalogs
To ensure there are no thefts or hacking issues online, you can create unique passwords to the PDF catalogs so that no one else can get access to your files and folders.
Customizable Header/Footer Of PDF Catalog
With an array of customization options available you can change the header/footer text content, size and fonts. Additionally, you can change
the CSS, add margins to the catalog pages and so much more.
Insert Customizable Watermark Images/Texts in PDF Catalogs
Insert Customizable Watermark Images/Texts in PDF Catalogs. A watermark image or text bestows an adept impact on the customers. It
also complements the appearance of the PDF catalog pages. You can use the company logo as a watermark image on all the pages. With this tool,
you can customize the watermark images/texts the way it looks best on the PDF page:
PDF Catalog Page Size and Orientation
There are 266 page size options for generating customized PDF Catalog. Sellers can also choose to set page orientation in landscape or portrait mode.
Eable Auto Play For Flipbooks
Set the autoplay mode to open the pages of the book consecutively. This helps to display all the flipbooks on your site one by one. Customize delays when the next page will be displayed.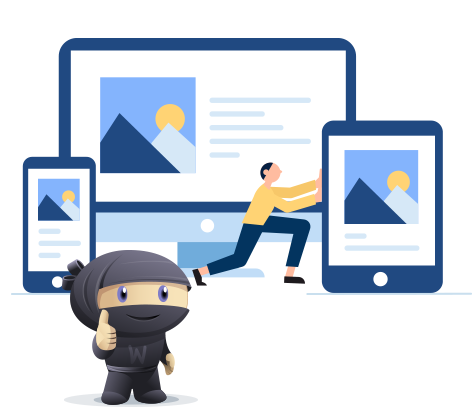 Double/Single Page View Mode (For Small Screens)
Display the flipbooks on your website in double or single page view mode. Keeping the single page view layout for small devices allows Smartphone users to get clear and easy reading experience.
Enable/Disable Flip Sound
There is an option to enable/disable the flip sound when turning pages of the flipbooks. If you want the visitors to hear the flip sound, you can enable it or else keep it on the disable mode.
Responsive Mode- Optimize Your Website for All Devices
With the WooCommerce PDF Catalo With  Flipbook plugin, it is easy to create flipbooks with adjustable grids that easily fit different devices of varying screen dimensions. This ensures your audiences get the perfect view of all the flipbooks on your website on all types of devices- laptops, PCs, tablets, mobile, etc.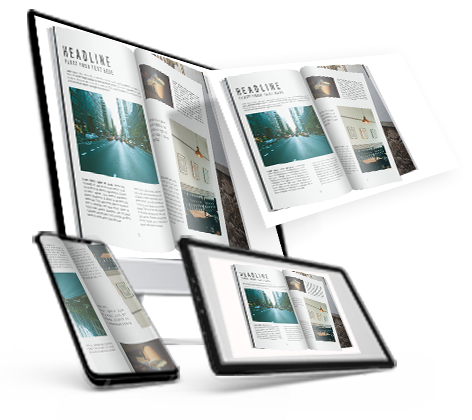 Pinch Zoom and Touch Swipe (Swipe Mode for Touchscreen Devices)
Pinch Zoom and Touch Swipe (Swipe Mode for Touchscreen Devices) Enable the Swipe mode on the plugin to allow the users to access touch and swipe on your website when viewing it on a mobile. Enlarge the screen view with simple Pinch Zoom or use a horizontal swipe to navigate from one page to another.
Documentation
The WooCommerce PDF Catalog with Flipbook is highly functional for creating PDF catalogs and customized 3D Flipbooks on your WooCommerce product gallery. For Detailed Documentation please
Free Updates and Customer Support
Upon purchase, all future updates will be delivered from time to time
free of cost. For any technical and installation support, service
assistance is available via 24×7 live chat, phone call, and email
assistance.

Reviews
 If you have liked our service then it would be really helpful if you can give us a 5 star rating on codecanyon. We are constantly striving to provide great service to our clients and your review will motivate and help us to provide even better service in future to all our clients.